Submitted on
Sci-fi movies like Star Wars and Star Trek portrayed unmanned aerial vehicles as out-of-this-world futuristic technology. Who would've thought that it would become a reality?
One of the most popular leisure items to come out of this decade is quadcopters or, as they're more commonly known, drones. With ever-changing technology, these devices are becoming more user friendly.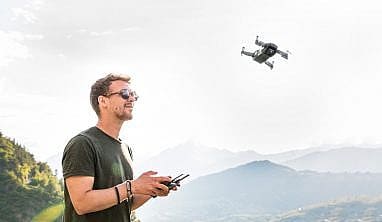 A few years ago, it would've required concentration to steer a drone—which doesn't let you enjoy the moment you're capturing. But now, GPS enables drones like the SYMA X8Pro, to do the work for you. This means you can recall your drone to a specific location, allowing you to let your drone fly freely with minimal steering involved.  You can also set its flight height, so you know it's taking video at the optimal angle. With a simple app that hooks up to your smartphone, you can see exactly what the drone sees.
Creative-minded people enjoy these devices because of their ability to take pictures and shoot video in unconventional places. Traditionally, if you wanted to survey an area or take aerial photography, you would need to hire a small plane or helicopter, which can be costly. But now, drones can be purchased for a fraction of the cost and take high-definition photos. This can be useful for anything, whether it's nature photography or taking a photo to show the scale of a property.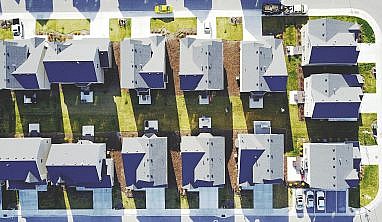 In the digital age, many people selling their homes are now employing this technique, including those who buy and sell A&S Homes. Using drone footage lets internet users see the scope of a house and its land area. This helps the buyer have a better understanding of the area beforehand which can result in a more successful showing for the seller. If you're selling your home to upgrade to a better one, this is a great way to showcase your lot.
Another great way to shop for a home is using the virtual tours function on A&S Homes' website. With our Virtual Show Homes, you can tour any of our homes in 360 degrees.  
Learn more about our Virtual Show Homes here.
You can win a SYMA X8Pro drone by becoming an A&S Homes VIP. Our VIP Rewards offer other valuable features as well, like automatic entry to our monthly draws, access to virtual tours and more. Click here to subscribe to VIP Rewards.