Submitted on
It's the sweetest time of the year!
In celebration of the month of December hosting National cookie day, the A&S Staff participated in a cookie/dessert exchange and wanted to share some of the delicious recipes with you!
Whipped Shortbread
These Whipped shortbread cookies are as light as air with a delicious buttery flavor. They melt in your mouth and only require a few simple ingredients.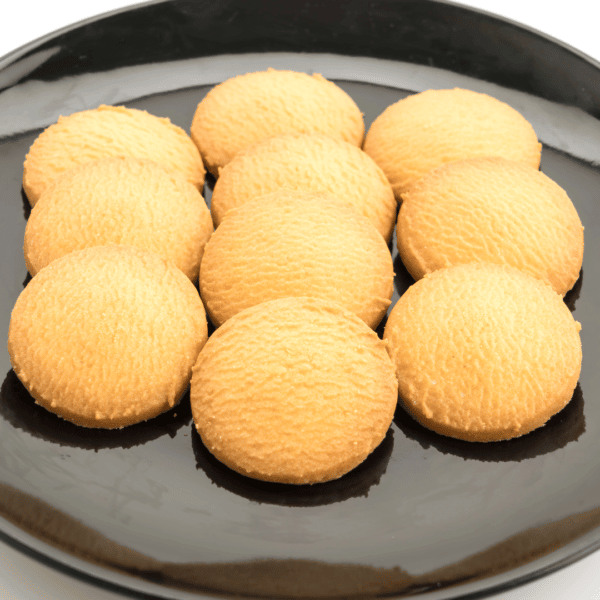 Ingredients
1

 

cup

 

unsalted butter

½

 

cup

 

powdered sugar

1 ½

 

cups

 

all-purpose flour

¼

 

cup

 

cornstarch

¼

 

teaspoon

 

salt

1

 

teaspoon

 

vanilla extract

sprinkles
Instructions
Preheat the oven to 300F degrees and line cookie sheets with parchment paper or baking mats.
 In a large bowl beat the butter and powdered sugar until very fluffy (at least 5 minutes).
Mix in the flour, cornstarch, salt and vanilla extract.
Dust your hands with cornstarch, then form the dough into balls about 1 tablespoon in size.
Place on the lined cookie sheets and press down the top of each cookie with the tines of a fork dipped in cornstarch (this prevents sticking). Add a few sprinkles to the top of each cookie for a fun and decorative touch.
Bake for 14-16 minutes, or until the tops look set.
Soft and Chewy Gingerbread
No holiday celebration is complete without gingerbread cookies. Grab your friends and family, get the cookie cutters ready, and be prepared to enjoy the best gingerbread cookies around town!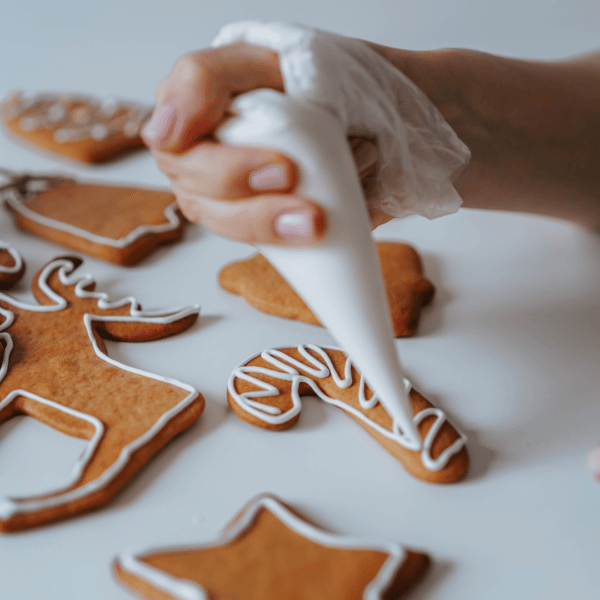 Ingredients
For the Cookies
1 cup butter
¾ cup brown sugar
¼ cup molasses
2 eggs
1 tablespoon vanilla extract
½ teaspoon baking soda
½ teaspoon salt
2 tablespoons ground ginger
1 teaspoon cinnamon
¼ teaspoon cloves
¼ teaspoon nutmeg
2¼ cups of all-purpose flour
For the Icing
2 tablespoons meringue powder
4 cups powdered sugar
½ cup water
Instructions: For Cookies
1. Preheat the oven to 375°F and line a baking sheet with parchment paper.
2. In the bowl of a stand mixer, or a medium bowl with a hand mixer, cream butter and sugar.
3. Add molasses, vanilla, and eggs and mix on medium-low until well combined. The mixture will appear a little separated.
4. Stir the baking soda, salt, ginger, cinnamon, cloves, and nutmeg into the wet ingredients.
5. Gradually add the flour and mix until just combined.
6. Use a cookie scoop to spoon large balls of dough onto a cookie sheet. Press down on the dough to flatten it.
7. Bake cookies for 9 to 10 minutes. Cool completely before frosting.
Instructions: For Icing
1. In a clean bowl of a stand mixer fitted with the whisk attachment, add meringue powder and powdered sugar.
2. Slowly add the water ¼ cup at a time until you've reached a spreadable consistency. Turn the mixer on high for 10 to 20 seconds.
3. With a piping bag decorate your cooled cookies with your icing!
Chocolate Drop Cookies
These family favourite no-bake chocolate drop cookies are both delicious and easy!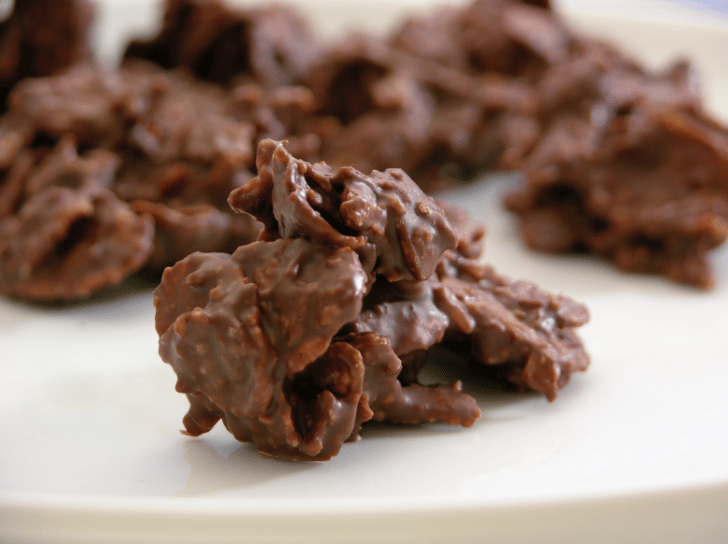 Ingredients
3 cups quick oats
1 cup sweetened coconut
2 cups white sugar
½ cup unsweetened cocoa powder
½ cup milk
½ cup margarine
Instructions
1. Line a baking sheet with waxed paper.
2. Mix oats and coconut in a large bowl until thoroughly combined.
3. Stir together sugar, cocoa powder, milk, and margarine in a saucepan over medium heat until smooth. Bring to a boil and cook, stirring constantly, for 2 minutes. Pour over oats and coconut; mix quickly to coat.
4. Drop tablespoonfuls onto the prepared baking sheet. Let cookies cool and harden, then store them in an airtight container.