Submitted on
Get ready for an incredible cultural journey at this year's 2023 Folklorama, happening from August 6th to the 19th!
Their vibrant festival brings together diverse communities to showcase and embrace cultural rich heritage through food, captivating entertainment, and educational experiences.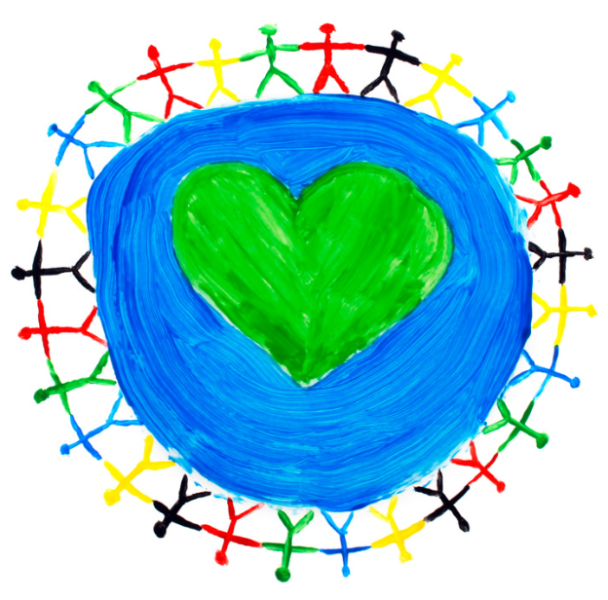 Africa Pavilion- 
Embark on an African Safari, celebrating diverse cultures with Royal performances, folk dances, and the vibrant African Spirit dance. Savour signature dishes: plantains, Sahara rice, and Spicy Chicken. Quench your thirst with delicious African beer or the House Specialty, African Punch. This is an experience you don't want to miss out on!
Brazilian Pavilion-
Immerse yourself in the vibrant world of Brazil at their Friday night dance PARTY!  Lose yourself to the hypnotic rhythms of Brazilian music and enjoy the delicious and healthy cuisine. The FUN never stops!
British Isles Pavilion- 
Step into the enchanting world of the British Isles Pavilion! Experience the magic of diverse cultures in one place. Prepare to be dazzled by their spectacular stage show featuring award-winning dancers from McConnell Irish Dance, Susan French Highland Dancing, and Red River Welsh Folk Dancers, with live music from Enaid and Barefoot Céili Band. Indulge your taste buds with hearty, pub-style food, and save room for scrumptious desserts and sweets.
Discover the rich history of England, Ireland, Scotland, and Wales in their cultural area, and bring the whole family as there'll be plenty of activities for the kids to enjoy!
Budapest-Hungarian Pavilion- 
Experience the legendary Hungarian hospitality as you indulge in world-famous mouthwatering delights like Chicken Paprikás with dumplings, Lángos (deep-fried bread dough), cabbage rolls, and more!
Save room for the delectable traditional sweet desserts that will complete your meal or make perfect treats to share at home with loved ones. Their dancers are all set to entertain you with a night of foot-stomping, heart-pounding, and bottle-balancing fun.
Caribbean Pavilion- 
WELCOME to the Caribbean paradise! Discover the hidden treasures of their unique cuisine, a perfect blend of indigenous and international flavours. From Jerk Chicken to Saltfish Cakes, Roti to Jamaican Patties, their mouthwatering dishes embody the vibrant Caribbean culture. Quench your thirst with their signature punches, while immersing yourself in the rhythm of the Caribbean with limbo dancing and steel band music.
Come and savour the flavours that will transport you to sunny shores!
Celtic Ireland Pavilion- 
Get swept away by the mesmerizing sights and sounds of Irish dance and experience the enchanting magic of Ireland! Treat yourself to a cultural adventure by savoring some comforting pub food or sipping on an authentic pint of Guinness straight from the heart of Dublin.
Croatian Pavilion "Zagreb" – 
Enjoy Croatia's vibrant culture at the Zagreb Pavilion with lively performances of song and dance. Savour traditional dishes and imported drinks, and indulge in mouthwatering pastries. A memorable experience for the whole family!
Egyptian Pavilion- 
Step back in time to Ancient Egypt, one of the world's most fascinating and ancient civilizations! Enjoy an incredible show, indulge in delicious traditional Egyptian street food and drinks, and immerse yourself in the authentic café atmosphere.
El Salvador Pavilion- 
The Canadian Salvadorians of Winnipeg invite you to "Oriente Sorprendente," the El Salvador Pavilion 2023!  Embark on a journey to El Salvador's eastern region, where natural wonders, Maya-Lenca pre-Colombian archeological sites, and world-class beaches await you. Experience the mesmerizing performance of the Ballet Nacional Folclórico de El Salvador and savour the flavours of El Salvador with their delicious pupusas and quench your thirst with a refreshing horchata.
Ethiopian Pavilion- 
Discover the rich culture of Ethiopia! Their spirited Ethiopian dancers will have you dancing out of your seat!
Enjoy a group dining experience and indulge in Ethiopia's signature dish. Immerse yourself in Ethiopia's rich traditions, history, as you explore their collection of artifacts, traditional cultural attire and accessories, historical paintings, and literature.
Greek Pavilion- 
Come and honour the Greek heritage at the original founding Pavilions! Experience the beauty of dance and indulge in a plate of their mouthwatering offerings, including Greek salad, Spanikopita, Chicken skewers, and Lemon potatoes. Don't forget to treat yourself to Baklava or an imported fix beer for a perfect nightcap!
India Pavilion- 
Experience the magnificence of India with its rich culture, exquisite cuisine, delightful entertainment, and welcoming locals. Begin your visit by indulging in a plate of their signature dishes, Butter Chicken or Chickpea Curry, paired with Naan and Samosas, followed by delectable sweets that will tantalize your taste buds. Unwind at the bar with a sip of Old Monk Rum or a refreshing imported beer. Be entertained by the lively and energetic performances that will get you tapping your feet in no time!
Israel Pavilion- Shalom Square
SHALOM! Step into a modern, cosmopolitan setting, deeply rooted in history and traditions. Indulge in the flavours of Israel with traditional dishes and popular pastries and desserts, while savouring a glass of exquisite Israeli wine and other specialties.
Italian Pavilion- 
Italy, the land of Pizza, Pasta, Fashion, and the Arts, has blessed the world with a plethora of remarkable inventions. Among these treasures is the iconic Vespa, the revolutionary commuting vehicle, which was first unveiled in Italy back in 1946! Immerse yourself in an unforgettable evening of excellent company, captivating entertainment, and delectable dishes that will undoubtedly leave you yearning for more.
Métis Pavilion- 
Enjoy the richness of Métis tradition at the Métis Pavilion! Get ready to dance and have fun with the Asham Stompers, who combine the Red River Jig with square dancing in their high-energy performances that will have you dancing in your seat! Their mission is to preserve the history of the Métis people through music and dance.
Mexican Pavilion- 
The Mexican Pavilion is back! Join them for a vibrant celebration of three Northern Mexico states: Nuevo Leon, Chihuahua, and Coahuila, with our "Viva El Norte" Pavilion. Encounter the richness of their culture and traditions.
Be captivated by professional artistic presentations and traditional Mexican flavours, including Tequila and Sotol, that will tantalize your taste buds.  Immerse yourself in the festive atmosphere that will make you feel like you're in Mexico!
Pavilion of Portugal- 
Experience the enchanting Pavilion of Portugal! Treat yourself to a satisfying selection of seafood, Chouriço Sausage and Bifanas (savoury pork on a bun) – true Portuguese favorites! Quench your thirst with a cold Portuguese beer like Super Bock or savour the refreshing taste of Sumol, a popular sparkling fruit beverage.
Pearl of the Orient Philippine Pavilion- 
Discover the enchanting Philippines Islands! Savour the delicious flavours of the Philippines with Pansit (sautéed noodles), Okoy (shrimp fritter), and Barbeque Pork skewers. Pair your meal with refreshing tapioca punch or choose from imported San Miguel or Red Horse beers.
Explore their display of Filipino artifacts, showcasing their vibrant culture and history. Come and experience true Filipino hospitality – arrive as a guest and leave as a friend!
Slovenija Pavilion-
Experience vibrant culture & mouth-watering cuisine at Slovenija Pavilion!  Enjoy authentic folk dances & lively music from Triglav, Rozmarin, & Zvoncek. Savour BBQ pork/chicken, Klobassa, homemade dishes, & hand-crafted pastries. Quench your thirst with Slovenijan wine spritzer & cultural drinks!
Spirit of Ukraine Pavilion- 
Experience the beauty of customs and traditions through an all-new, exciting stage show by Zoloto Ukrainian Dance. Immerse yourself in the music and dance reflecting unique Ukrainian holiday activities.
Indulge in mouthwatering traditional Ukrainian delicacies and choose from imported beer, vodka, and wine to quench your thirst. Don't miss this unforgettable Ukrainian winter holiday experience!