Submitted on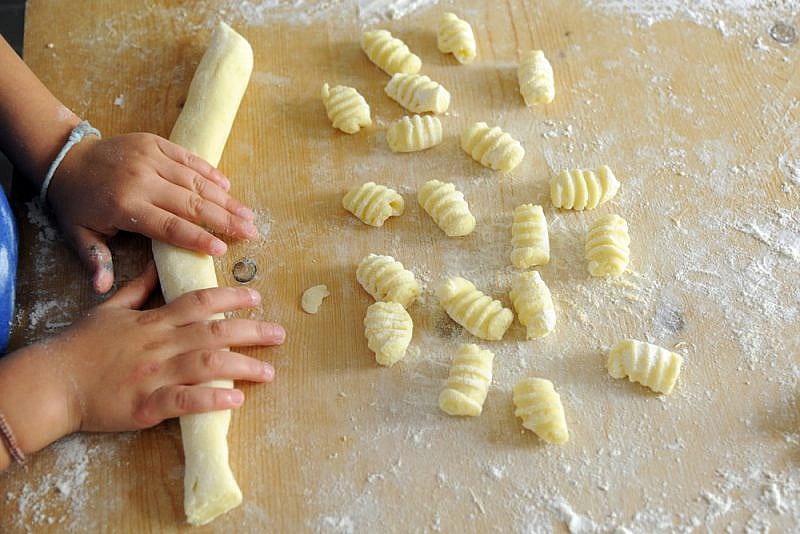 This month, A&S Homes is celebrating 45 years of memories, and all the memories made in each A&S home. From first steps, to birthdays, to anniversaries, your home is the backdrop to so many life-changing memories. What else is key in the staging of a memory? Food.
A&S Homes is proudly family-run. We're a close-knit bunch, and generation after generation agrees that our best memories together all revolve around one thing: home cooking.
Here's one of our favourite family recipes to make and enjoy together:
Homemade gnocchi with herbed butter sauce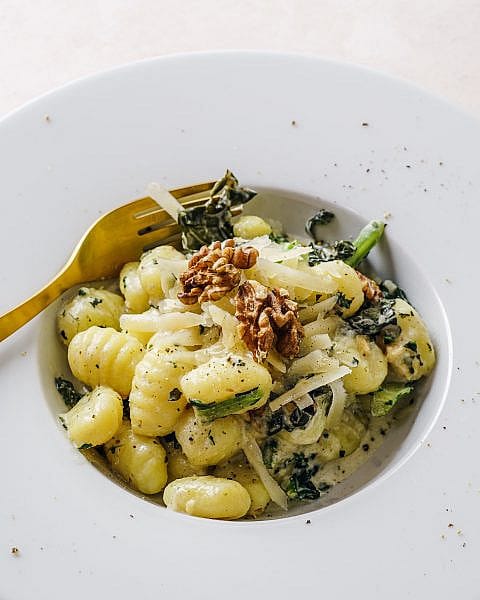 Gnocchi:
2 lbs. russet potatoes (about 4 medium)
1 1/2 cups unbleached all-purpose flour
1 tsp. kosher salt
1 large egg, lightly beaten
Sauce:
4 tablespoons (½ stick) unsalted butter, cut into pieces
½ cup fresh flat-leaf parsley, chopped
¼ cup sliced chives
Salt and pepper
Preparation:
Add the potatoes to a large pot of cold salted water, bring to a boil, and cook for 20-25 minutes (or until the potatoes are easily pierceable).
Drain the potatoes and set aside until they are cool enough to handle.
Remove the skin from the potatoes. In a medium bowl, mash or rice the potatoes until all lumps are gone.
Add the salt and mix well. Make a well in the center of the potatoes and crack an egg into it. Whisk the eggs briefly, then use your hands to gently combine with the potato mixture.
Sprinkle a clean work surface with 1 cup of flour, keeping the remaining ½ cup close by.
Working quickly and carefully, knead the dough.
Slice the dough into 4 parts. Roll out 1 part into a long rope, about 1-inch wide. Cut the rope in half if it becomes too long.
Slice the rope into ½-inch squares and set aside on a lightly floured surface. Repeat with the remaining dough.
Bring a large pot of salted water to a boil and add the gnocchi in batches, stirring gently to ensure they are not sticking together.
Once they float to the surface, let them cook for another 15-30 seconds in the water, then remove.
In a pan over medium heat, melt the butter and add parsley and chives. Season with salt and pepper to taste.
Add the gnocchi to the pan and toss until lightly golden.
Serve and enjoy!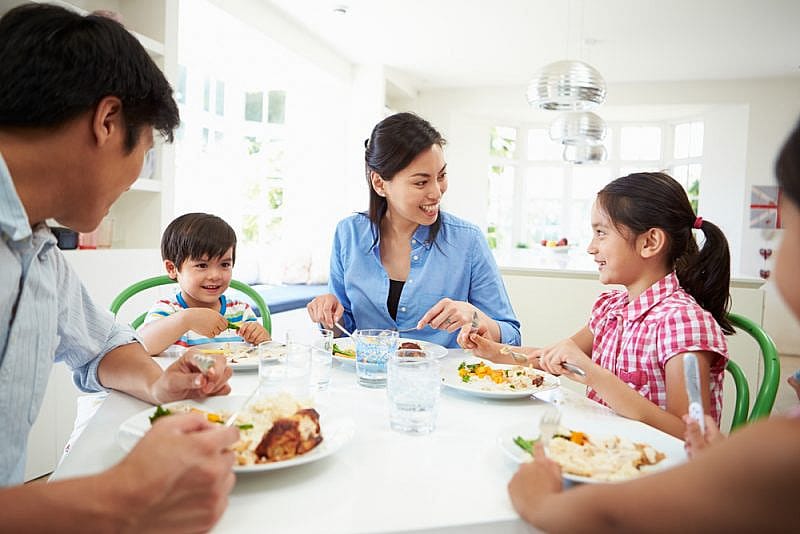 We hope this recipe inspires you and your family to cook up amazing memories and delicious food in your own home. Become an A&S VIP for a chance to win a cooking class for two at De Luca's, plus a gift basket including a coffee maker, fresh coffee beans, and a $50 gift card from De Luca's grocery.