Submitted on
How did you know you were ready to move in with your significant other?
Was it when you realized they're the first person you want to see when you wake up. Or the fact that they never take long showers? Or that their zodiac sign is compatible with yours?
There's no right answer, and there's definitely no "right time" to move in with the person you love. A home is meant to be a place where love can live and grow. That said, moving in together can be a testing process. Maybe even a little scary.
Here are some tips from real homeowners that can help make for smooth(er) sailing when it comes to moving in with your other half.
The purge
Before the big move, you're likely going to have to ditch some of your belongings. If you don't, you'll risk ending up with double of everything and a rather overcrowded new home.
Start by sorting all of your furniture and houseware into four categories: keep, sell, donate, and chuck.
The "keep" category is reserved for family heirlooms and home essentials. If you and your boo both have the same key item to bring to your new place, decide which one is of better quality, and sell or donate the other.
The "sell" pile is for stuff you won't be keeping, but can still get a pretty penny for.
The "donate" pile is for stuff that's still in good shape, but not worth the hassle of selling.
The "chuck" pile is for everything else. Off to the garbage or recycling it goes.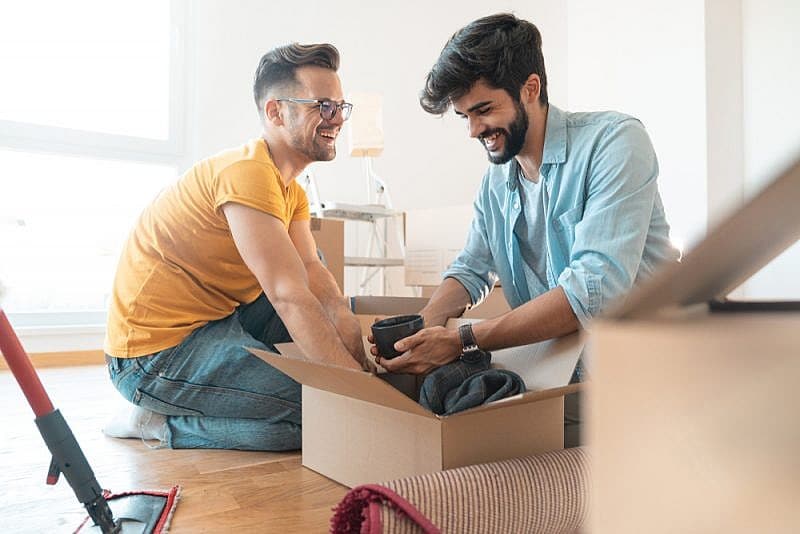 Compromise is key
If design matters more to one of you than the other, you're in luck. But, if your partner insists on keeping that hideous piece of furniture they've had since college, you're going to have to compromise.
They might have an emotional connection to it that blinds them from how revolting or impractical their beloved piece is. Make sure you acknowledge your partner's feelings before telling them just how much their bean bag chair makes you sick to your stomach.
At the end of the day, the home belongs to both of you and your decor should reflect that. Remember: love isn't always aesthetically pleasing.
A space of one's own
Moving in with your S.O. usually means saying goodbye to a room of your own, but that doesn't mean giving up your privacy entirely. You should each claim a spot in your space that can be your own.
If you have the space, this might be an office or a part of the basement. If you're tight on space, your haven might be limited to a desk or a makeup table. Still, embrace every inch of your sanctuary. Decorate it how you like and don't feel guilty about retreating to it if you need some "you time."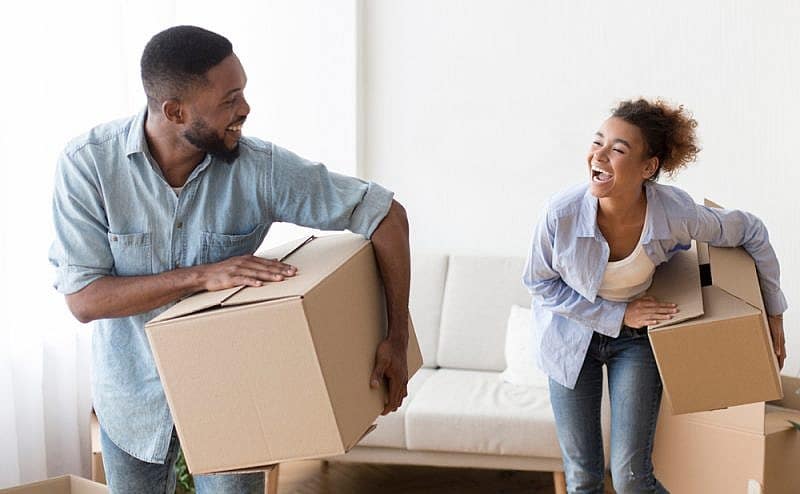 Talk it out
Before moving in with your partner, you should be able to trust that they will respect your thoughts and feelings, even if yours clash with theirs.
It's totally normal for couples to bicker and fight. It's much better to mention a small annoyance to your partner than it is to hold that feeling back and let it fester.
As important as it is to bring up things you're not happy about, it's key that you bring up what you are happy with, too.
Remember to let them know how much you appreciate their hard work during the moving process, compliment the piece of art they hung, or tell them how happy you are to start this new adventure with them.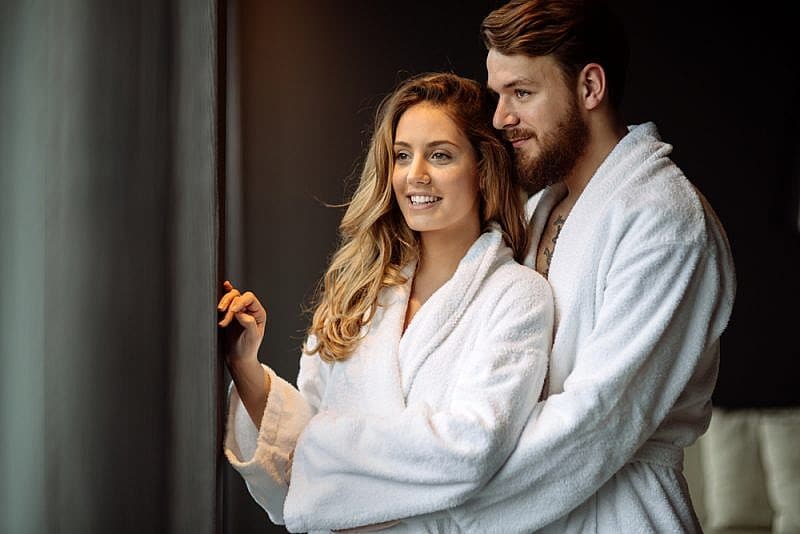 Win a date to Thermëa
This month, we're celebrating 45 years of love and all the love that lives in every A&S home. One lucky A&S VIP will win a Thermëa trip for two, including the thermal experience for you and a loved one, bathrobe rentals, and a $50 restaurant voucher to share.
Sign-up today and this ultimate couple's prize could be yours.