Submitted on
Our first Live Cooking Show co-hosted by A&S Specialists Jen and Dianne took place in our fully functioning Design Centre kitchen and was broadcast live on our YouTube channel.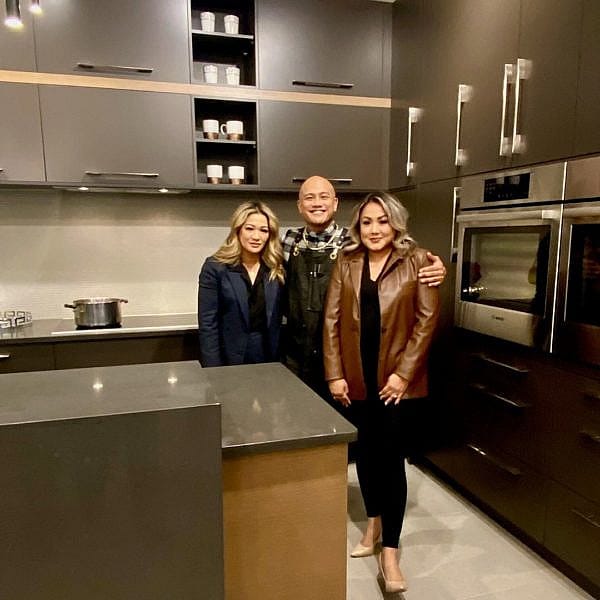 Our guest chef Jeremy Senaris was voted one of Canada's Next Star Chefs by The Globe & Mail (2020) and appeared on season 3 and season 7 of MasterChef Canada!
As the head chef of LASAHAN, a private chef and catering service, he cooks up creative and modern takes on traditional Filipino dishes.
Q&A with Jeremy Senaris
Q: You have two young kids at home. What's your favourite meal to cook for your family?
A: We love to sit down together as a family and enjoy Korean barbecue.
Q: Do you have any time-saving cooking tips for fellow parents?
A: Just like in any professional kitchen, prep work is key. Cut up your vegetables the night before, prep sauces, and portion meats. This is called mise en place. The French term for "everything in place."
Q: How can someone create restaurant-quality food at home?
A: Have fun with cooking! Look up new recipes online. I have a ton of cook books I've learned from. Play with your food, but "make it nice."
Q: In your opinion, what's one thing everyone should have in their home kitchen?
A: A properly sharpened and maintained chef's knife
Q: What does your dream kitchen look like?
A: As close to a professional kitchen as possible. Gas range, steel prep countertops, maybe some brick—and a wood pizza oven. A vast amount of kitchen tools.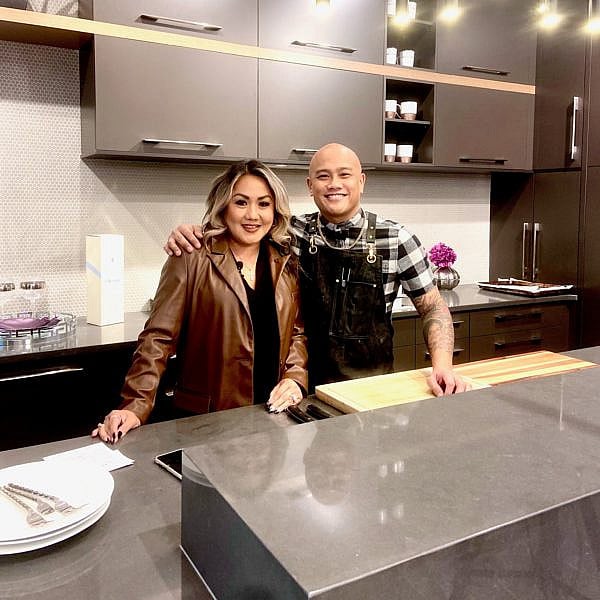 Watch Chef Jeremy Senaris as he cooks chicken adobo, and learn how to prepare this dish, get some cooking tips from the chef, have some wine pairing suggestions from De Luca Fine Wines, and see just how much fun it is to cook in a custom A&S kitchen!
Recipe Run-Down
CHICKEN ADOBO
This is a beloved Filipino dish and a staple on the LASAHAN menu.
Ingredients:
1 Pound chicken wings or thighs (any chicken will work)
6 Garlic cloves, minced
1–2 Bay leaves
1–2 Tsp. whole black peppercorns
½ Cup dark soy sauce
½ Cup white vinegar or coconut vinegar
1 Cup water
½ Tsp. sugar
Method:
Combine all ingredients in a medium-sized stockpot.
Braise for at least 45 minutes.
As the sauce reduces, taste it and adjust the flavours to your liking.
* TIP: Adjusting to your taste is key. If the sauce is too salty, add water. If you want to add more sourness to the sauce, add more vinegar!
You'll know the chicken is ready when it starts to fall off the bone.
Serve with white rice and enjoy!