Submitted on
A kid's room is an integral part of their world. Their bedroom should be a place where they can express themselves, play, learn, and, of course, recharge. There are plenty of affordable things you can do to make your kid's room a comfortable, relaxing space that delights and inspires them. Here are 5 easy ways to add a touch of whimsy to your child's bedroom.
Start Simple
Invest in a handful of simple key pieces, like a bed frame and dresser, that your child can use for years. Think neutral colours, and avoid pieces that are plastered with movie or TV characters that your child will outgrow. Then, make subtle, inexpensive updates with fun textiles, accents, or removable wallpaper that reflect your child's current interests.
Remember, this is their room. It may not match your aesthetic or the design of the rest of your home, but it's important that your child's space reflects their personality, not yours.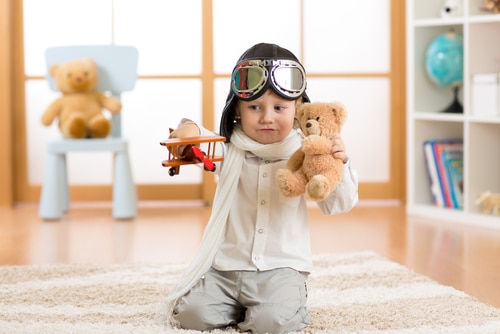 Bright Idea
When it gets dark out, fairy lights give a room a super cozy atmosphere. These delicate string lights are more sophisticated than a nightlight, making them perfect for older kids who still aren't a fan of the dark. 
Pick up a string of white LED lights, these are perfectly safe to hang around a bedroom or over a headboard. You can even purchase lights that come in playful shapes like dragonflies or race cars. The possibilities are endless, be sure to ask your child for suggestions.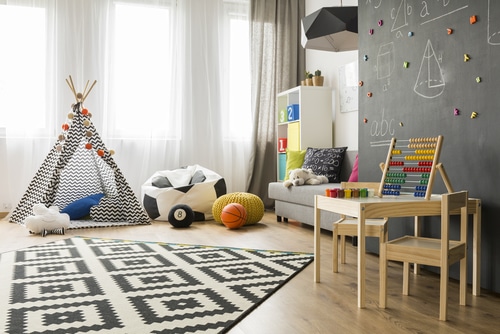 Sleep Tight
Invest in a cozy, neutral bedspread and dress it up with throw pillows and stuffed animals that reflect your child's interests.
Canopies are a great way to add some character to a room and divide up the space. Opaque options can block out light and distractions at bedtime and provide comfort for kids who are still learning to sleep on their own. Sheer options can let in some light and give the room an airy, mystical feel.
Get Artsy
A chalkboard wall lets your child change the theme of their room whenever they please. Chalkboard paint is cheap and available at most hardware stores. 
With this creative medium, just about any surface offers a chance for your child to show off their art skills. As your child gets older, they can use this wall to make notes about their extracurricular activities.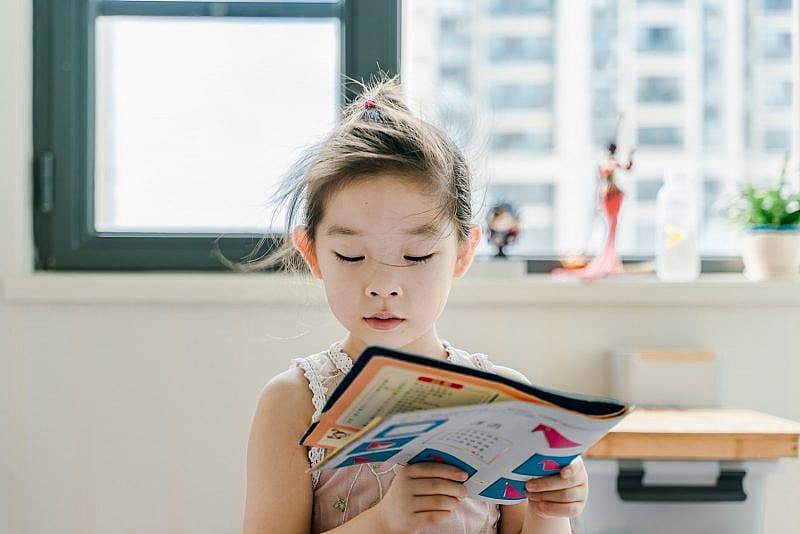 All Booked Up
You can design your child's room to promote healthy habits like learning and organization. Create an inviting reading area for your child with some comfy chairs (hammock chairs and bean bag chairs are big hits) and an enticing bookshelf. If your child isn't enough of a bookworm to have a fully stocked bookshelf, fill the gaps with toys and pictures. 
Organizing the bookshelf by spine colour can encourage your kid to stay organized, plus it adds a super fun rainbow element to the room.
Win a Toad Hall Toys shopping spree
This month, we're celebrating 45 years of dream homes by giving away a $200 gift card to Toad Hall Toys. This magical toy store has something for all ages and is the place to go to find unique toys and trinkets for your child's dream bedroom. Enter now!
All A&S Homes VIPs will be automatically entered for a chance to win.