Submitted on
Source:  Winnipeg Free Press
As much as overall size plays a central role in how well a home functions, its utility isn't determined by its size, but by the efficiency of its layout.
Consequently, provided its layout is on point, an 1,800 square-foot home can possess the function of a home that's 200 to 300 square feet larger.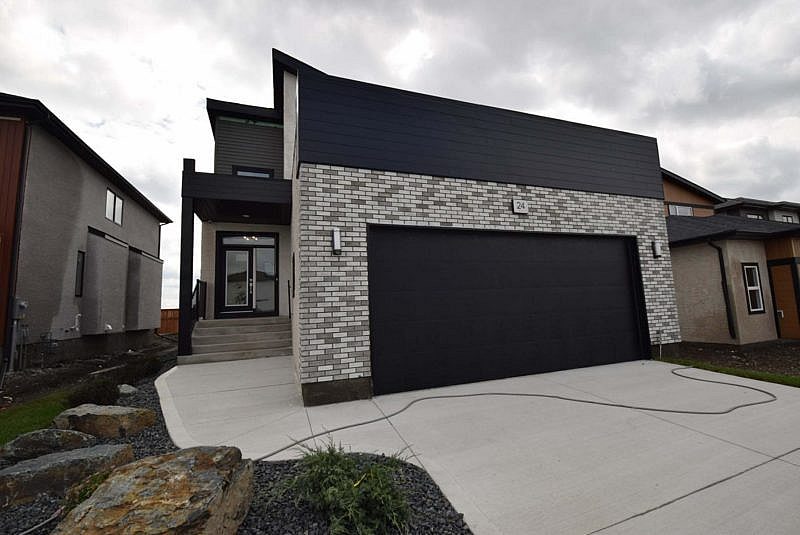 The Beaumont — A & S Homes' new show home at 24 Merkel Manza Blvd. in Transcona's Canterbury Crossing — is an example of that, says the sales representative for the 1,783 sq. ft., two-storey home, Jennifer Kalupar.
"Everyone who's been through the home has just loved the main floor," she says. "That's because its layout is incredibly functional."
The Beaumont's user-friendly floor plan asserts itself the moment you step inside, with a 17-foot-wide foyer providing plenty of space for multiple guests to enter without elbowing one another.
A well-positioned space to its right then takes the foyer's already high function quotient up another level or two, says Kalupar.
"As mud room's go, this is one of the best I've seen," she says. "It's very spacious, with areas to hang up coats on either side of the entrance. There's actually so much space that you could replace one of the hanging areas with some lockers to add storage space for kids."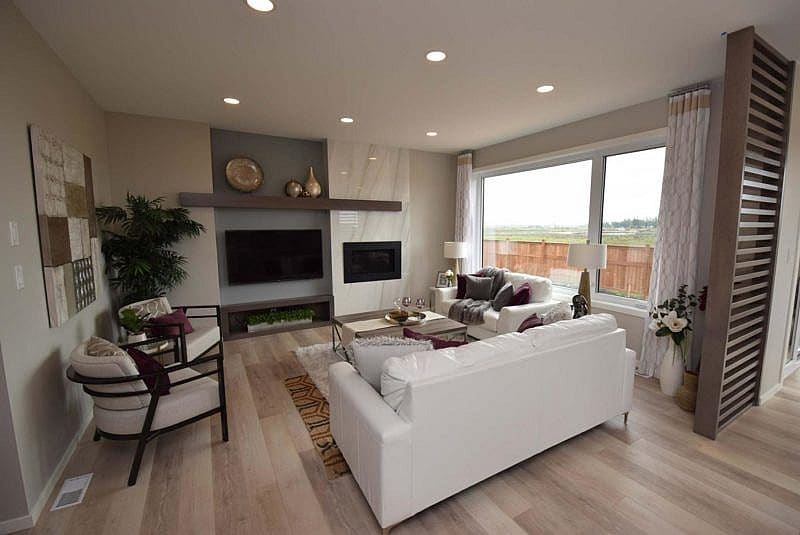 From there, the mud room graduates into a laundry room (with window above) at the end and a doorway on its left-hand wall.
"It leads into a walk-through pantry, a feature that visitors to the home have really loved. It's quite large, with shelving on either side that provides lots of storage space for groceries and supplies."
Step into the kitchen from the pantry and there's a big island kitchen with a spacious dining area precisely positioned in its own distinct space well to the rear.
"One of the priorities in the design of this home was to have a good-sized kitchen with a generous dining area that was well-separated from it and that had windows all around it," says Kalupar. "I think A & S' design team achieved that goal."
The design team also found space for a roomy kitchen with a nine-foot island that seats three.
Not only is there plenty of space to create, but the finishes are modern yet warm and include cream-coloured quartz countertops and cabinets, a grey herringbone backsplash and stainless appliances. The grey drawers and cabinets on the island's interior contrast smartly with the light-coloured cabinets across the way.
Then, there's the dining area.
"It's surrounded by two large windows and a patio door," she says. "The windows allow lots of light to pour inside, while the patio door takes you out to a good-sized backyard deck."
The great room is then completed by a bright family room that's neatly separated from the dining area by a floor-to-ceiling open slat wall coated with a warm brown stain.
"It goes nicely with the laminate plank flooring — everyone's been very happy with its beautiful natural and medium brown tones," Kalupar says. "A large window on the family room's rear wall lets in loads of natural light, and a beautiful entertainment unit with fireplace set in marble-style tile finishes it off perfectly."
As efficient as the Beaumont's layout on the main floor is, it's even more efficient upstairs.
In a brilliant move the A & S design team placed the main bath and three bedrooms around a wide landing.
"Using a landing accomplishes two things," she says. "Because you aren't constricted by hallways, there's more room to move. And with no hallways to waste space, there's more room in the bedrooms and bathroom. We were very conscious of the fact that families need large bedrooms."
Indeed, both kids' bedrooms are plenty big, with large windows and ample closet space.
Not surprisingly, the primary bedroom followed suit.
"A nice, big window lets in lots of natural light, something that everyone has appreciated," Kalupar says. "Everyone has also really liked being able to walk through the ensuite to the walk-in closet, which has a large window. The walk-in shower, with its elegant grey tile backsplash, has also generated positive feedback."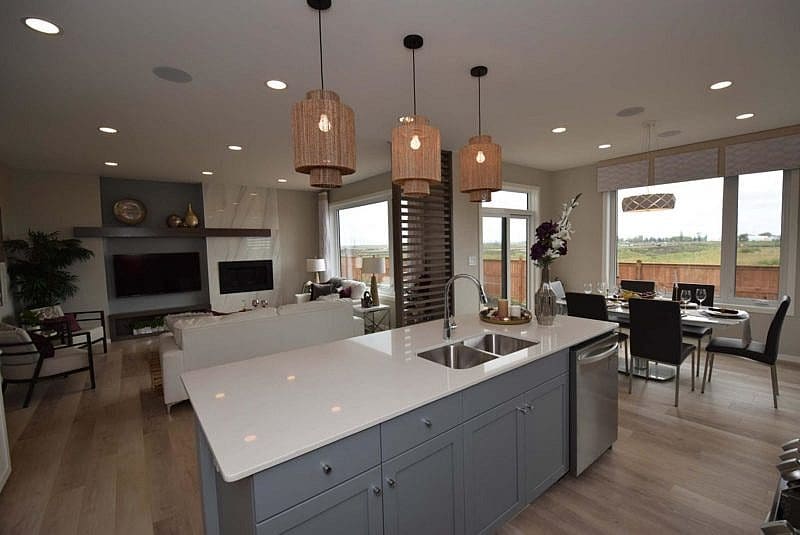 She adds that the Beaumont's creative yet practical design makes it the perfect home for a growing family.
"It even comes with a side entrance that adds extra function to the home — it's a feature that most families opt for, as it creates a private entry point for an in-law suite. It proves that a well-designed, mid-sized home can come up big in terms of the livability and style that it offers."
By: Todd Lewys
Originally published by Winnipeg Free Press on August 28th, 2021