Kingspan GreenGuard Building Wrap is applied onto every exterior wall used to build your A&S home. It's designed to reduce air leakage and protect your home's walls from exposure to moisture.
Included with a water-resistant barrier, GreenGuard allows moisture vapour to escape — helping your walls stay dry.
With the use of GreenGuard, your home becomes more energy efficient. GreenGuard reduces unwanted air infiltration, protecting the insulation, regardless of its type or thickness.
Combined with the indoor air quality system, the reduction in moisture translates to safer indoor air for you and your family.
For more information, visit kingspaninsulation.ca.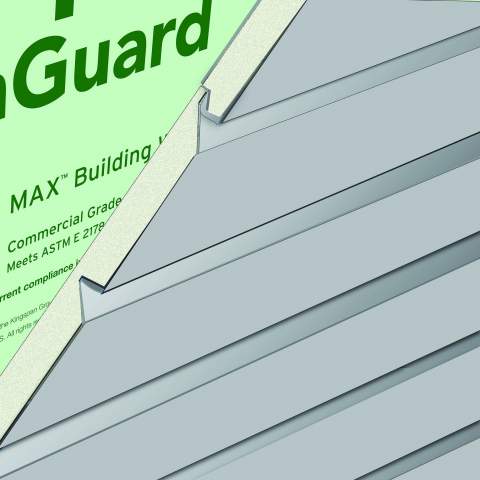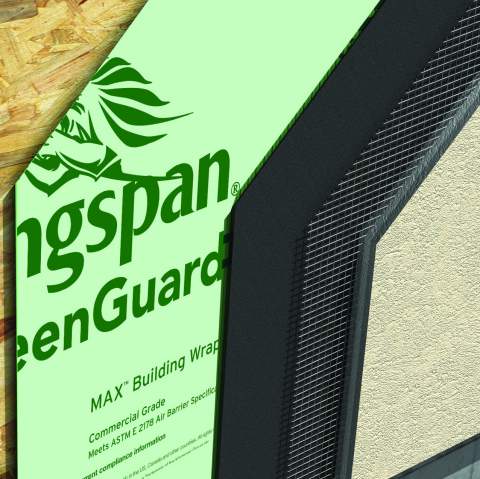 GreenGuard MAX Building Wrap under stucco and vinyl claddings.