Watch Chef Jeremy Senaris on our YouTube channel as he prepares chicken adobo in our fully functioning Design Centre kitchen. 
Learn how to prepare the dish, get some cooking tips from the chef, have some wine pairing suggestions from De Luca Fine Wines, and see just how much fun it is to cook in a custom A&S kitchen!
Recipe Run-Down
CHICKEN ADOBO
This is a beloved Filipino dish and a staple on the LASAHAN menu.
Ingredients:
1 Pound chicken wings or thighs (any chicken will work)
6 Garlic cloves, minced
1–2 Bay leaves
1–2 Tsp. whole black peppercorns
½ Cup dark soy sauce
½ Cup white vinegar or coconut vinegar
1 Cup water
½ Tsp. sugar
Method:
Combine all ingredients in a medium-sized stockpot.

Braise for at least 45 minutes.

As the sauce reduces, taste it and adjust the flavours to your liking.
* TIP: Adjusting to your taste is key. If the sauce is too salty, add water. If you want to add more sourness to the sauce, add more vinegar!
You'll know the chicken is ready when it starts to fall off the bone.

Serve with white rice, and enjoy!
Design Your Dream Kitchen
You don't have to be a pro chef to have fun in the kitchen. With our in-house Design Centre, you can build a custom kitchen that's perfect for you and your kitchen habits. 
Whether you love to experiment with new recipes, are just learning to cook, have a busy family to feed, or love to host legendary dinner parties, we can help you bring your perfect kitchen to life.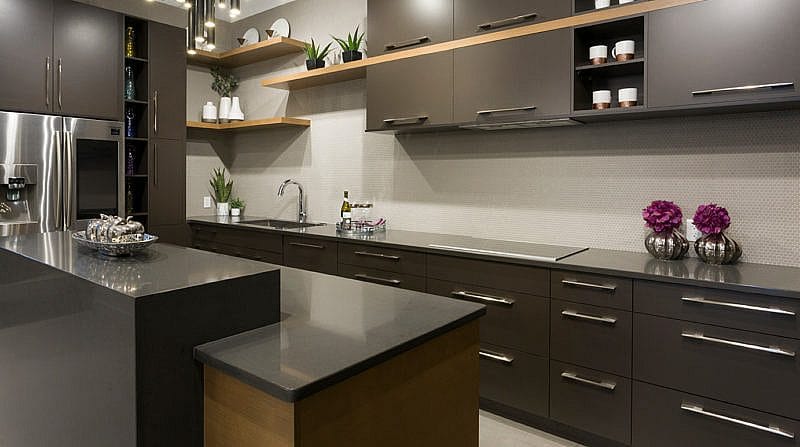 Have Questions For Our Design Centre Team?