Suites range from 464 sqft to 1,655 sqft
Roof-top terrace includes bocce court, golf putting green, BBQ bar, trellised sitting areas, games room and virtual golf simulator
Plenty of inside heated & outside parking available – Your choice of 1 or 2 spots
Storage lockers located on-floor and in the parkade – Your choice
Guest suite
Library on 7th Floor
Car wash
Gym and exercise areas
Coffee bar, spa, massage and sauna
Wood working shop
Winemaking room
Multi-purpose room
Craft area
CCTV entry system
Meeting and music rooms
Common room with access to outdoor deck
Two elevators centrally located for quick access
All-season social area with 360 degree views of the city skyline and countryside
Concrete and steel construction
Brick exterior with stucco and siding
West facing common space with 180 degree views on all floors
33% of suites are corner units
The comfort and style of The Link extends to every corner of the building. Our spacious, inviting common areas include a large multipurpose room with kitchen, common room with fireplace, guest suite, winemaking room, woodworking shop, car wash, large fully equipped gym, exercise area, spa, salon, sauna, showers, music room, theatre, and two connecting bridges (Phase 2 in 2025) between both buildings, providing a complete (332 metre) indoor walking track.
Gain a higher vantage point atop our lavish rooftop terrace with an all-season, windows on all sides enclosed area, plus the outdoor terrace – the perfect place to relax, share a drink with friends, or just sit back and enjoy the fresh air and prairie sky. The roof-top terrace includes bocce court, putting green, BBQ bar, trellised sitting areas, games room and a virtual golf simulator.
7th Floor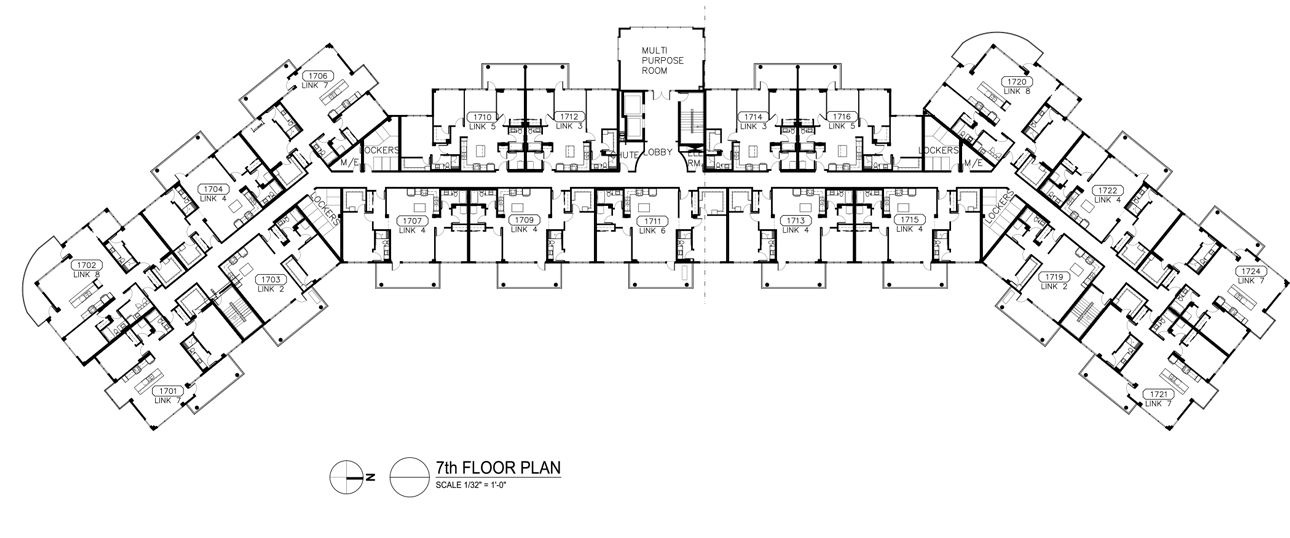 6th Floor
5th Floor
4th Floor
3rd Floor
2nd Floor
Subscribe to get on our waitlist and receive important updates about the LINK.