COMMON AREA
---
The comfort and style of The Link extends to every corner of the building. Our spacious, inviting common areas include a large multipurpose room with kitchen, common room with fireplace, guest suite, winemaking room, woodworking shop, car wash, large fully equipped gym, exercise area, spa, salon, sauna, showers, music room, theatre, and two connecting bridges between both buildings, providing a complete indoor walking circuit.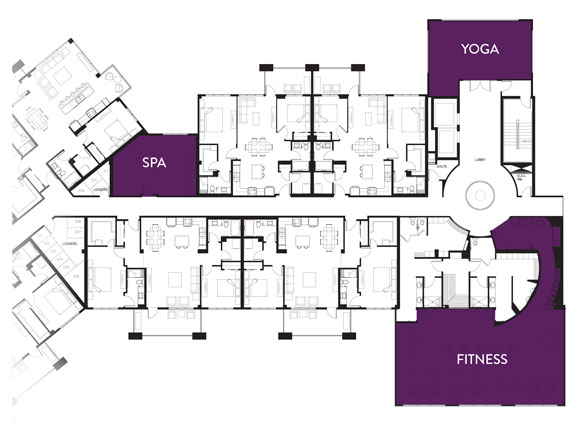 ROOFTOP TERRACE
---
Gain a higher vantage point atop our lavish rooftop terrace with an all-season, windows on all sides enclosed area, plus the outdoor terrace – the perfect place to relax, share a drink with friends, or just sit back and enjoy the fresh air and prairie sky. The roof-top terrace includes bocce court, putting green, BBQ bar, trellised sitting areas, games room and a virtual golf simulator.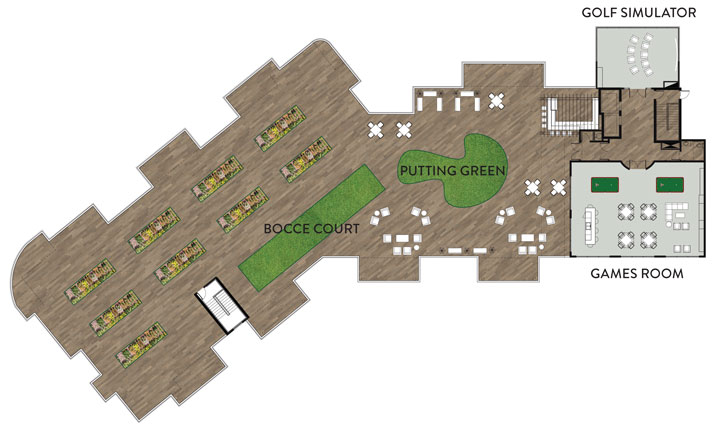 WATERSCAPE
---
Enjoy the tranquil waters of one of The Link's most beautiful features. Our large, scenic waterscape, and professionally landscaped grounds, provides a beautiful view and welcoming environment for outdoor activities on the surrounding grounds and courtyard area.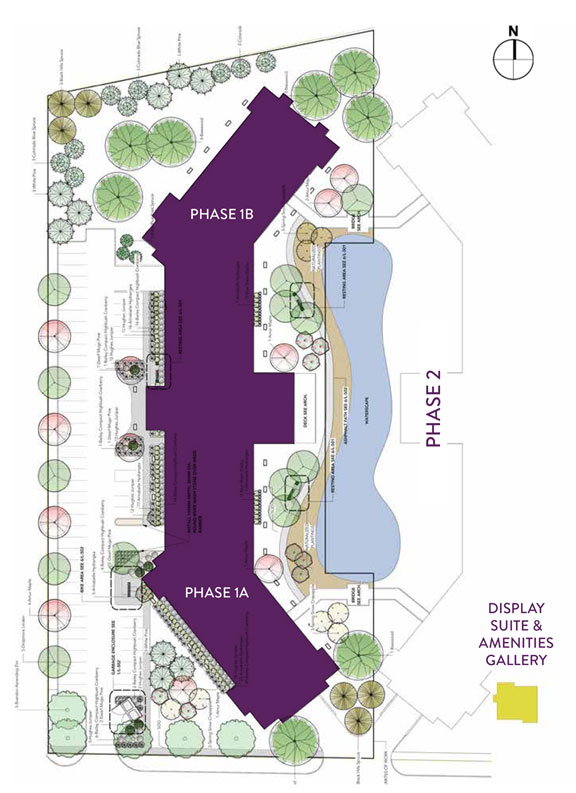 PARKADE
---
Coming and going from The Link is easy and comfortable. Our gently sloped approach to our heated, indoor parkade ensures our residents have ease of access all year round. There is a storage locker in the parkade and an additional locker on your floor.
Visit the Presentation Centre and Display Suite
757 Sterling Lyon Parkway
(1 km west of IKEA, north of Sterling Lyon Parkway)